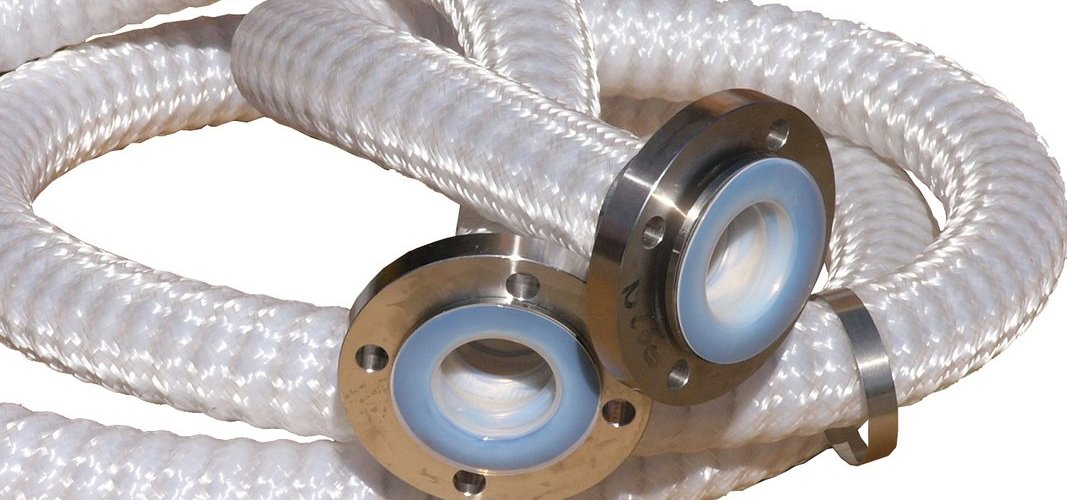 Clasic rubber hoses and hoses of a special design!
All rubber hoses are divided into two types:
Pressure hoses (rubber pressure hoses) with a textile carcass, appropriate, applicable as flexible pipelines for the transportation of pressurized both liquids and gases, saturated vapor, bulk materials.
Suction and pressure hoses (rubber hoses Suction and pressure) are used in a variety of discharge and suction of gases, liquids, oils, fuels and petroleum based.
Our company is an official partner of many European factories that, allows us at a short time and at favorable terms to supply both classic rubber hoses and sleeves of a special design, including hoses with Teflon (PTFE).
We offer you the sleeves of different diameters from the best manufacturers with a guarantee of high quality and reasonable prices. The hoses can be equipped with end-fittings, have crimped lugs or have any other type of fittings. Special performance hoses can be supplied as coils in reels and in pieces of desired length!
All specifications of the sleeves is available from our experts, who use their years of experience, will be happy to help you navigate around the variety of this product.
.
Please contact us by phone or e-mail and in the shortest possible time we will contact you!