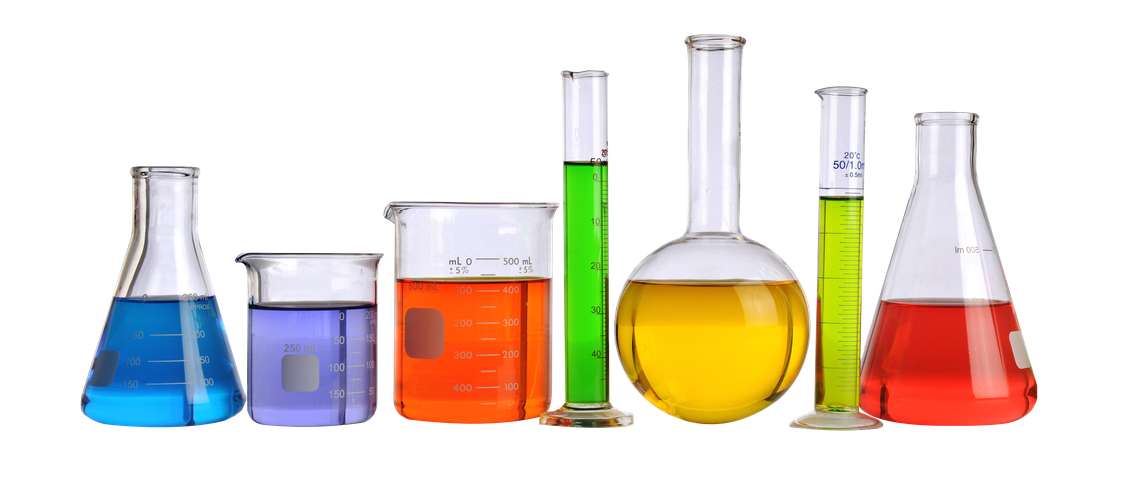 For your convenience, we have made a selection of interesting technical information. Table of chemical resistance of different materials, operating temperature, pressure, processing methods, and so on.
Easy and quick way to test how well you fit this or that material, particularly in your case.
How it works ?
1) Determine the location where you want to use the material.
a. working environment (chemical, petroleum, water, steam, etc.)
b. working temperature
2) chemical names translated into English (online translator)
3) Open the table you are interested in and check out the material at the lack of response.
* Can be used to check the chemical formula of the material or substance
PLASTICS
Curbell Plastics PLASTICS ENGINEERING MATERIALS GUIDE
CP Lab Safety Institution PTFE (TEFLON) , NYLON , PVC, POLYPROPYLENE , OTHER MATERIALS
Shurflo Pump Mfg. Company POLYPROPYLENE, NYLON, FORTRON, POLYSULFONE, CELCON, ABS, RYTON
Bal Seal Engineering, Inc PTFE, Filled PTFE and Polyethylene Seal Materials
Habonim Ltd Delrin®, Peek®, PVDF, Teflon® and Reinforced Teflon, PCTFE, UHMWPE®, Vespel®, PFA, KEL-F®
Bürkle GmbH THERMOPLASTICS (PP, PE, NYLON, ABS, POM, PVC) , FLUOROPLASTICS (PTFE, FEP, ECTFE/ETFE)
Plastic Pipe Institute ABS, CPVC, PP, PVC, PE, PB, PVDF, PEX1 , PA11, PK
RUBBER AND ELASTOMERS
Cole-Parmer - Chemical Compatibility Database
CP Lab Safety Institution VITON (FKM/FPM) , OTHER MATERIALS
Shurflo Pump Mfg. Company VITON FKM, EPDM, BUNAN (NBR), SILICONE, SANTOPRENE (64 Shore), SANTOPRENE (73 Shore), SANTOPRENE (87 Shore), GEOLAST,
Habonim Ltd Buna N (Nitrile), EPDM/EPR, Viton, Flexible Graphite
Mykin Inc. Nitrile, EPDM, Neoprene, SBR, Silicone, Butyl, Polyacrylate, Hypalon, Viton, Polyurethane, Fluorosilicone, Aflas, Kalrez
IPEX EPDM, FPM (FKM), SBR, BUNA-N (Nitrile)
Moss Rubber and Equipment Corp BUTYL, CPE, EPDM, HYPALON, HYTREL, NATURAL NITRILE, NYLON, SBR, SANTOPRENE, TEFLON, UHMW, URETHANE, VITON, XLPE
Bürkle GmbH EPDM, VITON, FKM/FPM , NBR
GRACO Inc. Buna, CSM (Hypalon), EPR, EPDM Fluorocarbon, Fluoroelastomer (FKM), Geolast (Buna & Polypropylene),
FERROUS AND NONFERROUS METALS
GRACO Inc. Aluminum, Carbon Steel, Cast/Ductile, Iron, 304 Stainless Steel, 316 Stainless Steel
CP Lab Safety Institution STAINLESS STEEL 304 , ALUMINIUM , CARBON STEEL, OTHER MATERIALS
Shurflo Pump Mfg. Company CARBON STEEL, 302 STAINLESS STEEL, 304 STAINLESS STEEL, 316 STAINLESS STEEL,
Bal Seal Engineering, Inc Stainless Steels, Hastelloy, Inconel, Elgiloy, Carbon Steel, Aluminum, Titanium, Brass, Bronze
GRACO Inc. Aluminum, Carbon Steel, Cast/Ductile, Iron, 304 Stainless Steel, 316 Stainless Steel
HABONIM Ltd Aluminum, Brass, Carbon Steel, Ductile Iron / Cast Iron, 316/316Ti/321 S.St, 17-4PH, Alloy20, Monel, Hastelloy C®, Inconel 625, Titanium, Bronze, 304 Stainless Steel, Duplex